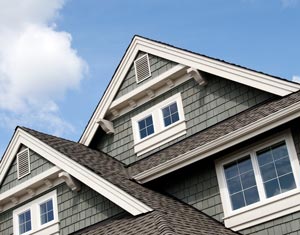 Renaissance Exteriors & Remodeling is proud to partner with Four Seasons to offer LifeRooms and sunrooms to our customers.
Both of these outdoor living spaces elevate your home and help you enjoy your backyard to the fullest.
LifeRooms
A LifeRoom is more than just a multi-season porch. It's a backyard oasis. LifeRooms use the latest technology so you can enjoy nature with all the comfort of being inside. The result is a luxurious outdoor experience you'll be proud to share with your family and friends.
A LifeRoom gives you total control over your environment, no matter the weather. Retractable screens keep out insects, wind, rain, and 95% of UV rays. The Cool Mist climate system and Soft Breeze technology also allow you to reduce the temperature by up to 40 degrees! That way, you'll be able to stay cool during the hottest of summer days.
Enjoy life at your own pace with a
. Quietly raise or lower automated screens with the push of a button and soothe your senses with blue LED lighting. As the name suggests, a LifeRoom is simply where life happens.
Sunrooms
Want more protection from the elements? Ask us about adding a sunroom to your home. A glass-enclosed porch is a perfect place to enjoy a quiet cup of coffee or entertain guests. Sunrooms are also great for relaxing in the sun while you get your daily dose of vitamin D. You'll be able to enjoy your throughout the year.
Call Renaissance Exteriors & Remodeling
As a remodeling company in Grand Rapids, MI, we work hard to earn your business. Our partnership with Four Seasons means we can provide more value for our customers. To request a free quote, call Renaissance Exteriors & Remodeling at (616) 446-1248. We hope to hear from you soon!