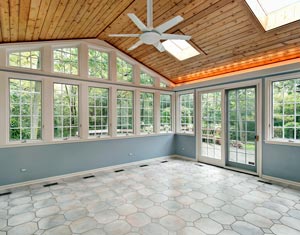 While we may grow to love our homes, it's also just as possible to outgrow them. Our Grand Rapids home addition contractors are able to work with you to create a fresh new space so you can continue living in your home comfortably and happily.
Whether you are interested in a bathroom addition or a bedroom addition, we are able to design and build spaces that complement your lifestyle and your home's interior design.
We understand that building a home addition can be disruptive to your life, which is why we work efficiently to stay on schedule. You can count on our Grand Rapids home addition builders to be respectful and courteous while they work in your home. We also make sure to clean up after ourselves.
Whether you are expecting a new family member to live in your home or want to expand a bedroom after the kids move out, we are able to build home additions that fit your life. If you plan on selling your house in the near future, a home addition can also increase its value.
The Grand Rapids home remodelers at Renaissance Exteriors collaborate with clients to learn how to best improve living spaces. If you are interested in a room addition to your home, be sure to call us for your in-home consultation at (616) 446-1248.