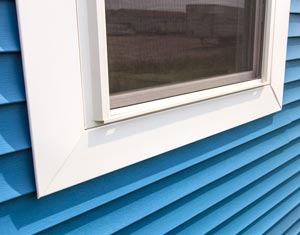 One of the most popular types of windows we offer is vinyl windows. Many of the homeowners we work with appreciate that vinyl is energy efficient, durable, low maintenance, and affordable.
The window contractors at Renaissance Exteriors offer vinyl windows in a range of colors so you can customize your home how you see fit.
However, our white vinyl windows are the most popular for their classic style and ability to complement most home exteriors. Our Grand Rapids window contractors work efficiently and produce quality results.
Features of vinyl windows include:
Lightweight
Durable
Energy efficient
Cost effective
Low maintenance
Vinyl replacement windows help you save energy and money. If your windows are a major source of energy loss, you may want to consider installing new vinyl windows. Vinyl windows are energy efficient because they prevent heat transfer. The vinyl in your replacement windows is designed to keep heat inside during the winter and outside in the summer, saving you money in the long run.
The Grand Rapids window installers at Renaissance Exteriors are dedicated to helping homeowners improve the energy efficiency of their homes through new vinyl window installation. For more information on vinyl window installation for your home, be sure to schedule your in-home consultation with us at (616) 446-1248.