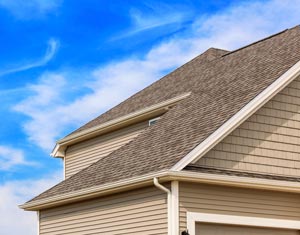 A lot has changed since the last time you replaced your roof.
Many building material manufacturers have created durable metal roofing, beautiful new asphalt shingle colors, stylish architectural shingles, and much more.
Unfortunately, this makes it more difficult than ever for homeowners to choose what is right for their roofs. Our Grand Rapids roof installation contractors are able to help you browse through our inventory so you can make an informed decision for your home.
Most residential roofs have a lifespan of approximately 20 years. This means that if your roof is getting close to 20 years old, you'll need to consider new roof installation. We walk you through the process, which means you get to benefit from our industry experience and familiarity with the inventory.
Our Grand Rapids roofing contractors are professional and courteous when working on your property. Whether you are interested in asphalt shingles or metal roofing, we work with you so you understand the pros and cons of the material you're using. In other words, we explain the different types of roofing shingles so you can make the best decision.
The Grand Rapids roofers at Renaissance Exteriors are able to install durable roofs that will last for years to come. For more information about our roof replacement service, give us a call at (616) 446-1248.