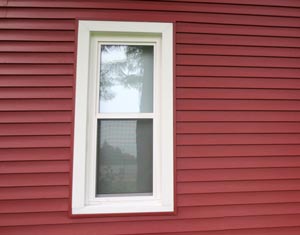 Whether you are building a custom home or simply adding another room to an existing house, you'll benefit from the expertise of our windows installation contractors at Renaissance Exteriors.
We have been helping homeowners just like you for over 20 years by installing new construction windows that are designed to last.
Renaissance Exteriors offers new window installation for homes that are in the process of being built, new additions to homes, or when there is significant damage to the studs or frame. You may also consider full-frame replacement windows if you are planning to replace an entire wall or exterior siding. Our consultants can help you determine what window style will best complement your home's exterior.
Some homeowners decide to install new construction windows if there has been serious damage caused by wood rot, mold, or other factors. In order to access the studs for new construction window installation, we remove exterior materials surrounding the window. Afterwards, we do our best to find an exact match of the exterior materials so your new window doesn't look like an afterthought.
The Grand Rapids window installers at Renaissance Exteriors are dedicated to providing quality customer service from start to finish during any of our residential window services. If you are interested in learning more about our window installation service, be sure to schedule your free in-home consultation with our window contractors at (616) 446-1248.