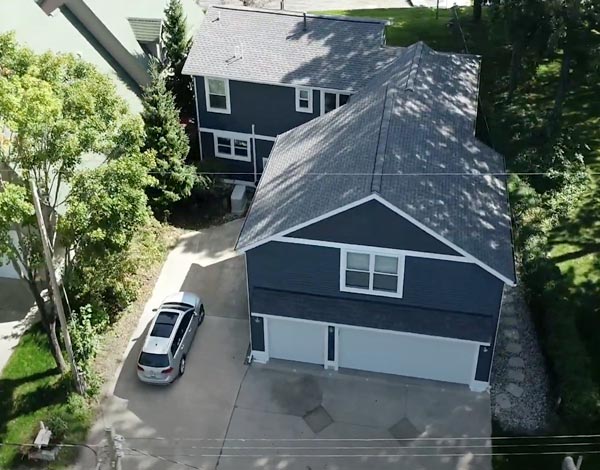 With more than 20 years of experience in the construction industry, our Grand Rapids remodeling contractors have seen it all.
There is no home remodeling project too unique or customized. We work with you through the entire process, from design to installation.
Our home remodeling services include:
Our design consultants will be able to help you determine the goals for the home remodel so you can plan accordingly. For example, if you wish to increase the value of your home, you may want to consider adding a second bathroom. If you want to make your kitchen more functional, you may want to replace kitchen cabinets that weren't installed properly.
Home Remodel Installation
Once you have a home remodeling plan set in place, our contractors will get to work. Our licensed home remodelers work efficiently and produce quality results so the job will be done right the first time around. You can count on our team to always be professional and courteous when working in your home.
---
Home Additions
While we may grow to love our homes, it's also just as possible to outgrow them. Our Grand Rapids home addition contractors are able to work with you to create a fresh new space so you can continue living in your home comfortably and happily...
---
Kitchens
Is your kitchen in desperate need of an update? Want to bring more entertainment flair to it, or maybe you're looking for a more efficient cooking layout? You've come to the right place. Our Grand Rapids kitchen remodelers are professional, efficient...
---
Bathrooms
Want to get the most out of your remodeling budget? A bathroom remodel can improve your quality of life and make it easier to sell your home. Since people spend a lot of time in bathrooms, it makes sense to put your money where you'll see the most benefit...
---
Countertops
We only offer the best in solid countertop materials such as granite, quartz, and acrylic to accentuate your kitchen or bath. With beautiful fabrication and expert installation, our countertops make your next kitchen or bathroom remodel as smooth as...
---
Cabinets
If the cabinets in your home were poorly constructed and are starting to fall apart, you may want to consider new cabinet installation. We offer installation services for both kitchen cabinets and bathroom cabinets. Our Grand Rapids cabinet installers...
---
Basement Finishing
A basement doesn't have to be dark and grungy. Our Grand Rapids basement finishing contractors are able to work with you to transform your old basement into the family's new hangout. Whether you want to move your home office into the basement or build a wine cellar...
---
The Grand Rapids home remodelers at Renaissance Exteriors are dedicated to helping homeowners add value to their homes and lives. If you are interested in learning more about our home remodeling services, be sure to call us for your free in-home consultation at (616) 446-1248.