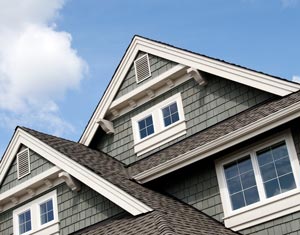 Is your roof starting to show signs of stress? If the shingles are starting to curl or buckle, this may be a sign that you need new roof installation.
Thankfully, our Grand Rapids roofers have experience with a variety of roofing systems so you can expect quality results.
If you are tired of paying to repair a deteriorating roof, it may be time to call our roofing specialists. We have over 20 years of experience in home remodeling and roof installation.
Compared to other local roofing companies, we work efficiently and produce quality results. We understand that a new roof is an investment in your home, which is why we are more than happy to answer any questions you may have about residential roofing.
We are able to accommodate a variety of different styles to complement your home's architecture. If you are building a custom home, we also have experience in roof construction. We are able to work with the other contractors on your team so you can start living in your home as soon as possible.

The Grand Rapids roofing contractors at Renaissance Exteriors & Remodeling work hard so you can enjoy your new roof for years to come. If you are interested in scheduling your free roof estimate, or have questions about our other roofing services, call our office at (616) 446-1248.