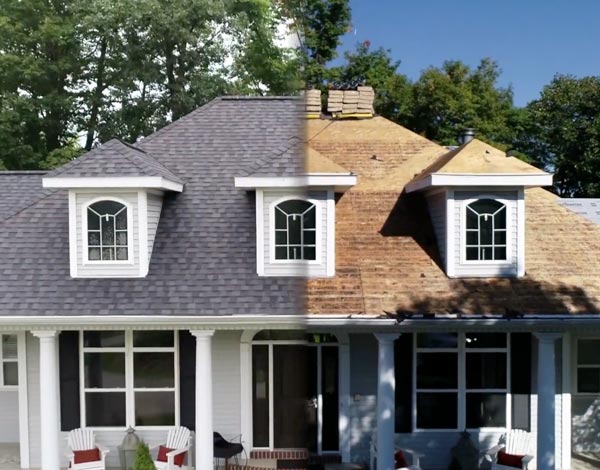 Our Grand Rapids roofing contractors work hard to make sure your home stays dry the next time it rains.
Whether you need our roof leak detection and repair service or roof replacement, we offer the services needed to keep your roof in good condition for years to come.
Our roofing services include:
roof inspections
roof leak detection and repair
roof storm damage repair
---
A lot has changed since the last time you replaced your roof. Now, you are able to pick from a wider range of colors for asphalt shingles or even consider a different aesthetic through architectural shingles. Once you've picked out the type...
---
It's not uncommon for shingles to become loose over time. When this happens, it creates an opening for water to get below the layer of shingles and rot the wood underneath. If your area has recently had high winds or other adverse...
---
A lot has changed since the last time you replaced your roof. Many building material manufacturers have created durable metal roofing, beautiful new asphalt shingle colors, stylish architectural shingles, and much more...
---
As homeowners, we tend to forget our attic is more than just storage. Did you know that roofing shingles deteriorate faster if the temperature inside your attic isn't within 5 degrees of the outside temperature? Roofing ventilation...
---
The Grand Rapids roofers at Renaissance Exteriors are dedicated to helping homeowners just like you keep roofs in good condition. To schedule your free no-obligation estimate for roofing repairs or installation, give us a call at (616) 446-1248.